Parents, Don't Miss Your Opportunity to
Teach Your Teen the Skills of Safe Driving.
---
Your teen's safety is important, don't regret choosing a program that fails to teach your teen safe driving habits and skills. Unlike other programs, NDT focuses on establishing and maintaining safe driving habits that will set your teen up for a lifetime of successful and safe driving.
Created by REAL Certified Driving Experts
---
We have been IN THE CAR with teens for nearly three decades, so we don't have to guess what works. We understand teens and teach in a manner that translates to practical driving practices. Learn about our driving instructors.
Affordable
---
Pay one price and one price only...ever. No tricks, no fake sales, no useless monthly subscriptions and no add-ons. Everything is included to earn your permit and driver's license.
Engaging Content
---
A bored mind doesn't learn. So we've packed our course with entertaining videos and graphics to make sure your teen enjoys their learning experience. This course also includes accompanying audio read-along.
Convenient and Flexible
---
Learn anywhere and on your schedule with our mobile apps. Best of all, there are no time limits. Available in English and Spanish.
Parent Driving Guide
---
Let's be honest, us parents are often more nervous about getting behind the wheel with our teen than they are. This is why we have included a comprehensive parent guide so you can confidently coach your teen without having to raise your voice.
Passionate About Road Safety
---
We are so passionate about making the roads safer that we have participated in the writing of legislation across the country. Why? Because we believe that proper education will make the roads safer for everyone.
Drivers Ed in 6 Easy Steps:
---
Step 1: Determine who will do the in-car instruction. (Eligible Parent or a Certified Instructor).
Step 2: Begin online drivers ed classroom instruction. This course is self-taught and is designed for the student to complete at their own pace. Parents can view any of the material or check on test scores at any time.
Step 3: Take the permit test. After the student completes the first 6 hours of classroom instruction, they can get their permit test. The permit test can be taken within our program. This is an included feature and there is no extra fee for this.
Step 4: Begin the behind the wheel training. After receiving the permit, the student can then begin driving with an approved adult using our industry leading behind the wheel training guide (included). They will also continue their online classroom instruction.
Step 5: Complete the course and receive an instant download of your certificate at no extra charge.
Step 6: Take your road skills test, pass and join the thousands of NDT students that are skilled, safe and responsible drivers.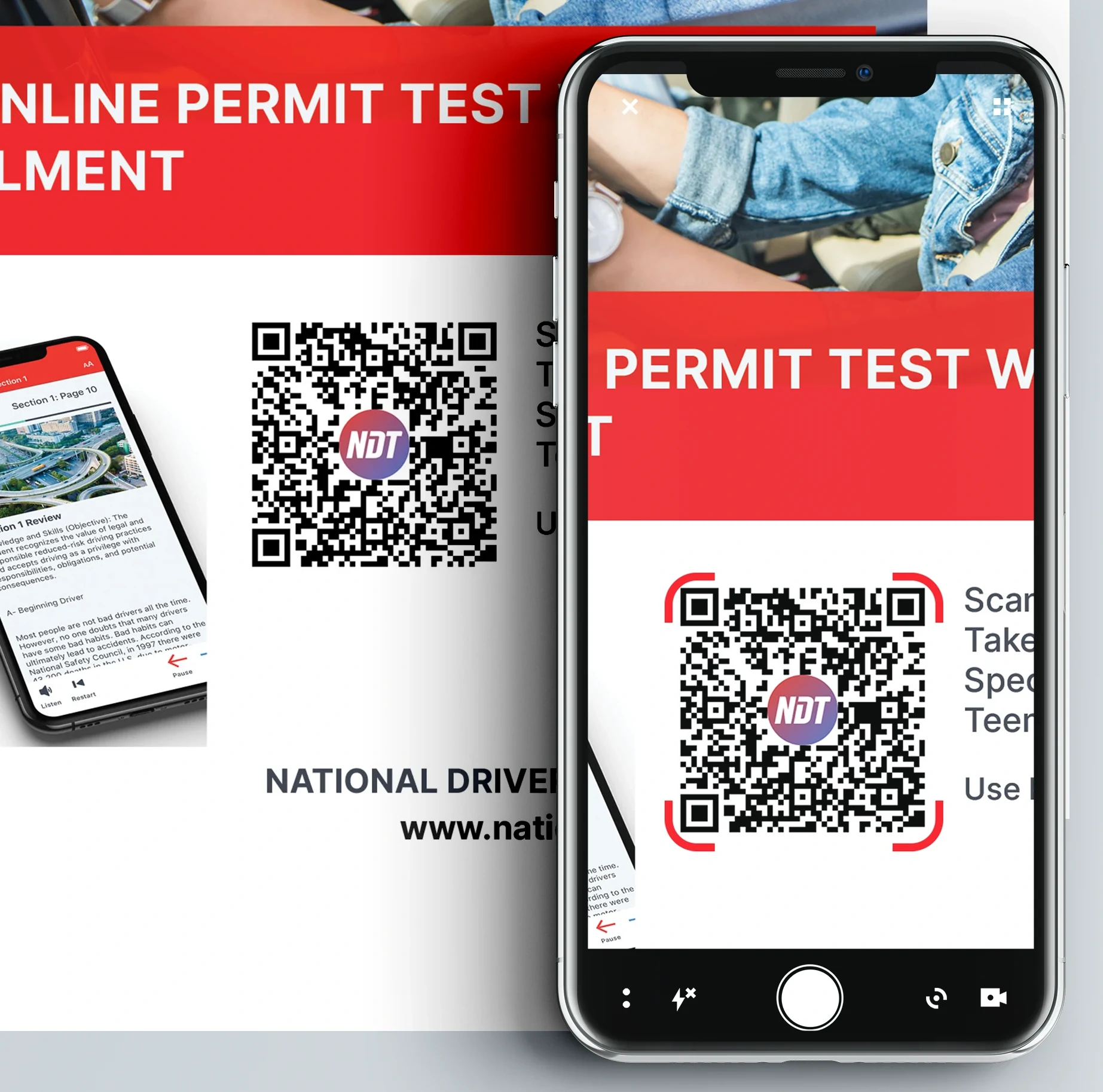 You can now open your camera app in iOS or Android to scan our QR code! or you can use any QR App reader.
iOS 11 or greater and Android 8 or greater has native QR scanning capability.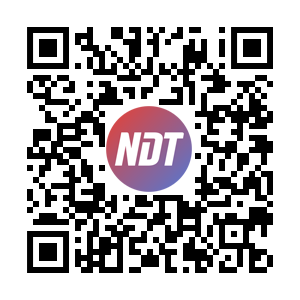 Scan this QR code to Take Advantage of our
Special Offer
for Texas Teens or
Share With a Friend
.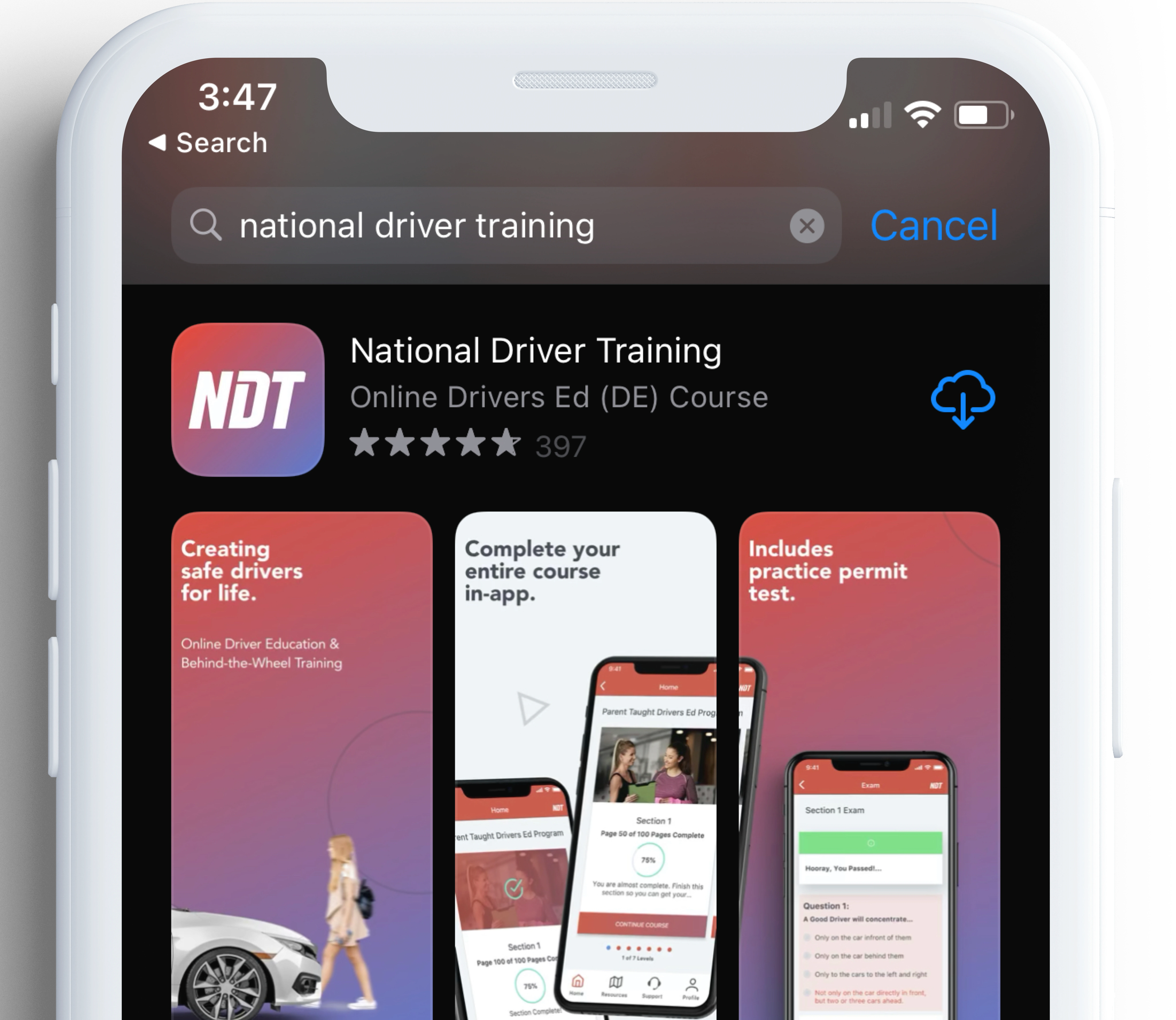 Download Our Free App